Location
Kerrisdale is located in Vancouver's West side and boarders West 37th Ave at the North, West 49th Ave at the South, Cypress Street at the East and Blenheim Street at the West.
Kerrisdale Market Stats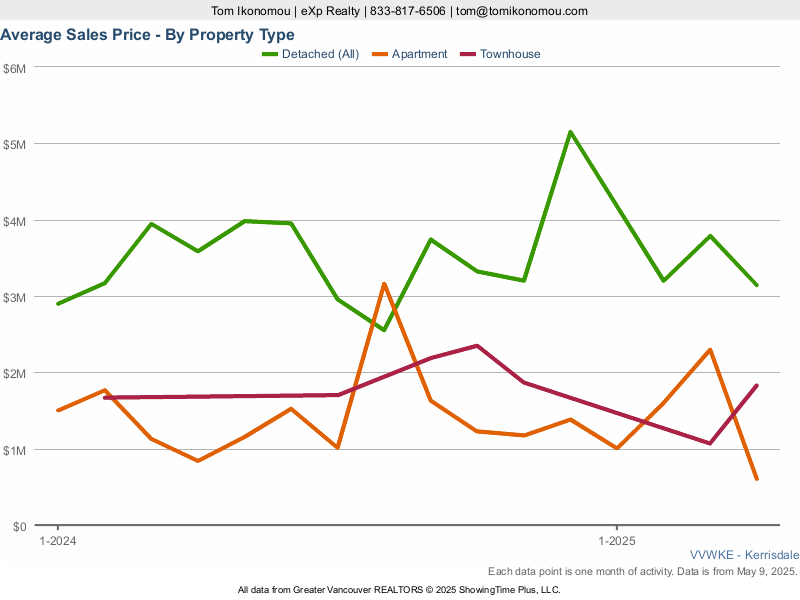 Kerrisdale Schools
Kerrisdale is home to Kerrisdale Elementary School, Kerrisdale Annex, Maple Grove Elementary School, Dr. R. E. McKechnie Elementary School, and Quilchena Elementary School, as well as Magee Secondary School, Prince of Wales Secondary School and Point Grey Secondary School.
Crofton House School, a private school for girls, is on the western edge of the neighbourhood, next to Dunbar-Southlands.
Click HERE to go direct to your Neighbourhood. Get access to resources, property info, news & updates via electronic messaging. You may withdraw consent anytime. We take your privacy seriously. For market stats specific to your home and area call
Tom Ikonomou direct at 778.879.8366 or reach out to us HERE
For all detached homes for sale in this area click HERE
For all attached homes for sale in this area click HERE
To visit the Kerrisdale neighbourhood facebook page click HERE